Welcome to Magid Dental Care
We offer premium dentistry, cutting edge technology, and an unmatched attention to detail to ensure that when you decide to partner with us, not only will your smile look great, but you'll also feel refreshed and renewed following each appointment. Whether it's time for your routine checkup, you want to transform your smile with veneers, or you need last-minute treatment from a skilled emergency dentist in your area, we're committed to giving you the healthy, beautiful smile you deserve.

Dr. David Magid
The Magid Dental Care Experience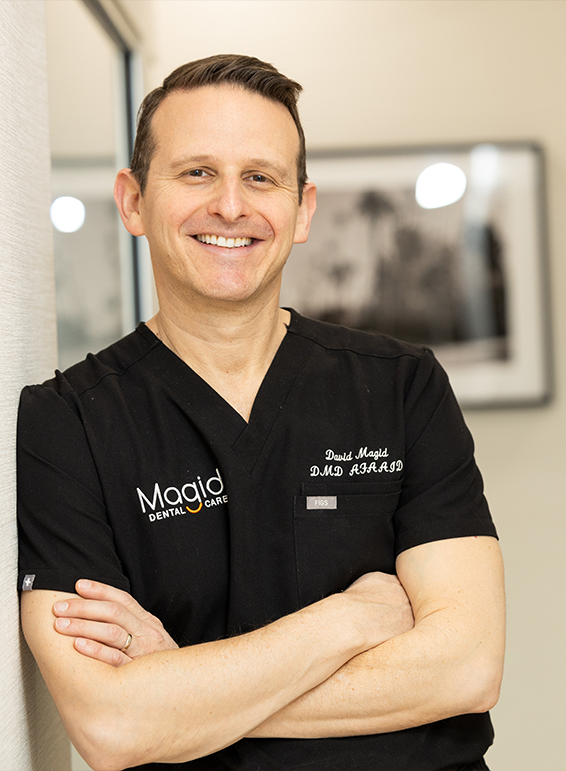 Meet Dr. Magid
West Caldwell's Expert in Cosmetic & Implant Dentistry
Dr. Magid offers a truly unique level of expertise as a dentist in West Caldwell. He has over 20 years of experience and was trained at prestigious institutions including Brandeis University, the University of Pennsylvania, and Columbia University. He also holds the distinguished title of Associate Fellow in Implantology from the American Academy of Implant Dentistry (AAID). He only uses the latest, proven dental technology and highest quality materials, so he's able to consistently deliver exceptional results that can be trusted to look great and stand the test of time. All of this enables him to tailor his approach perfectly to each individual while always putting their health and satisfaction first. Simply put, no matter what your dental needs are – from modern dentures to gorgeous cosmetic dentistry – you're smile is in the best of hands here.
Get to Know Dr. Magid
Education & Awards





A Caring & Dedicated Dental Team
Providing a Concierge-Level Experience
Our dental team near you will not only strive to meet your needs quickly and completely, but anticipate them so you don't even have to ask. With more than two decades of experience and Dr. Magid's expertise, you can rely on excellent, personalized dental care.
Get to Know Our Team
Our Featured Dental Services
How Can We Help You?
Whether you're coming in for a routine dental checkup and teeth cleaning, or you're interested in a more complex treatment such as dental implants, a smile makeover, or sleep apnea treatment, you can trust that the service you receive will be at the highest possible level. When it comes to your dental care, you can always rely on us to provide what you need.
I couldn't believe the results. I am stunned with how good my smile looks now, and I couldn't have enjoyed the entire experience any more!"
~shelby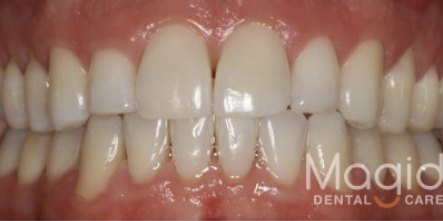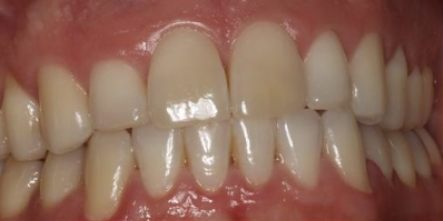 Drag slider left and right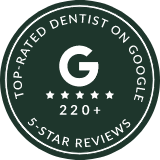 Service That Always Leaves an Impression
Here's what your neighbors are saying
"Feels like a spa!!! Best experience at the dentist I've had :)"
~Noelle D.
"Excellent service. I've had some extensive work done at Magid Dental and the whole staff is very professional and work hard to provide the best service. I can't imagine going to any other dentist after the exceptional work they've done. 10/10 would recommend for all your dental needs."
~Juan S.
"Magid Dental Care is a well run, professional and spotless establishment. Highly recommend for individuals and families. Wonderful dentists and staff. We love it (family of 5)!"
~Mia R.
Explore Our Relaxing Dental Boutique
Come on In & Leave Your Stress at the Door
Our nearby dental office is an inviting space with modern and inviting decor, and our patients can take advantage of our comfort menu that will help them relax in whatever way suits them best. With us, you'll feel energized, not drained, after an appointment!
Tour Our Office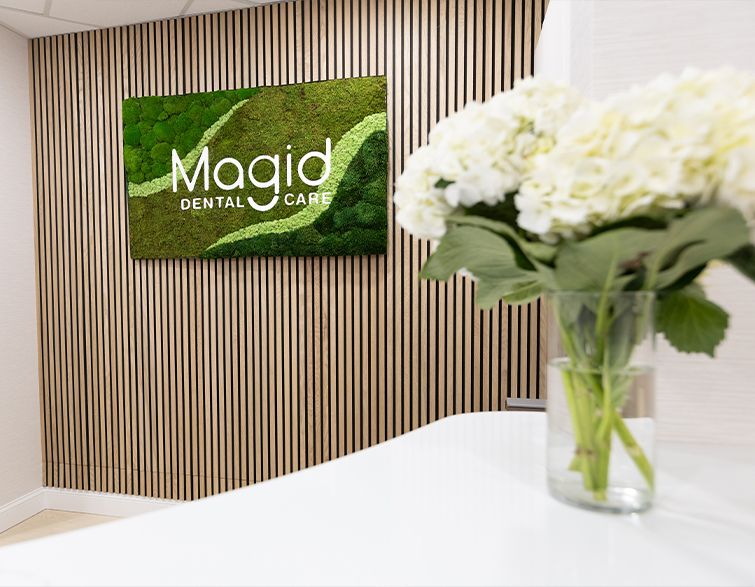 Patient Amenities

TV with Netflix

Hand Mask

Neck Pillow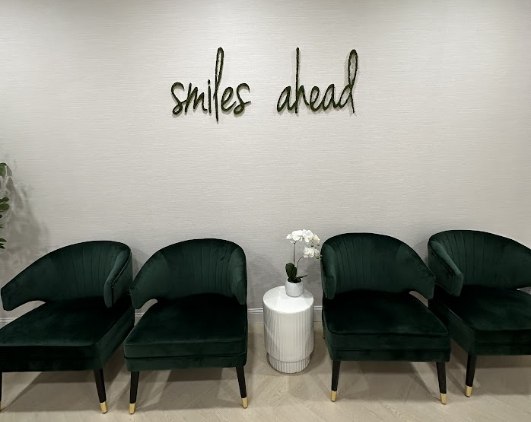 Dental Insurance & Financing
No Confusion, Just Clear Payment Options
Everything about your dental care costs will be explained beforehand so that you know exactly what to expect each step of the way. Between dental insurance, flexible financing, and our in-house savings plan, we'll make sure that you find a payment method that works for you.
Conveniently Located Near You
Want to discreetly straighten your teeth with Invisalign? Do you struggle with dental-related anxiety and are interested in learning more about sedation dentistry? Maybe it's simply time for your next dental checkup. You'll find our office on Clinton Rd just a few blocks north of the intersection of Bloomfield Ave and Passaic Ave, in the same general area as the West Caldwell Public Library. Click the map to get step-by-step directions that will take you right to our front door.