Replace Missing Teeth – West Caldwell, NJ
Regain a Complete, Beautiful Smile
About 178 million Americans are missing at least one tooth, according to the American College of Prosthodontists. You might think you can learn to live with a gap in your grin, but over time, the impact it has on your oral health and your quality of life will become impossible to ignore. Dr. Magid can offer several customizable options for filling in the empty space in your mouth; give us a call today to learn more about how you can replace missing teeth in West Caldwell here at Magid Dental Care.
Why Choose Magid Dental Care for Replacing Missing Teeth?
In-House Dental Implant Placement
Natural-Looking, Long-Lasting Dental Bridges
Dental Team That Always Takes Their Time with You
Dental Bridges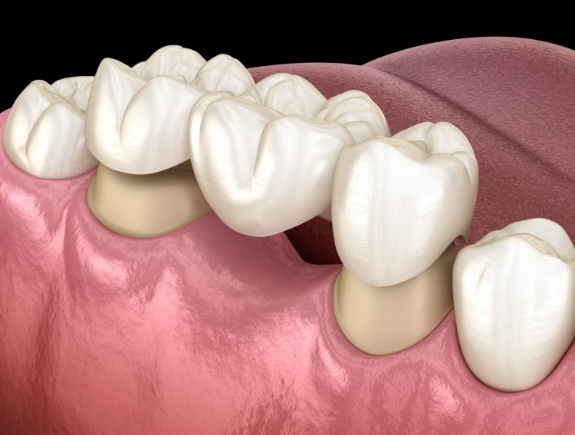 A dental bridge can be used to replace either a single tooth or multiple consecutive teeth. It's made up of a pair of dental crowns that are attached to one or more replacement teeth called pontics. The pontics are used to fill in the gap in your smile while the crowns are secured to your natural teeth to hold the restoration in place. Like individual crowns, dental bridges can be personalized so that they look natural next to the rest of your grin.
Dentures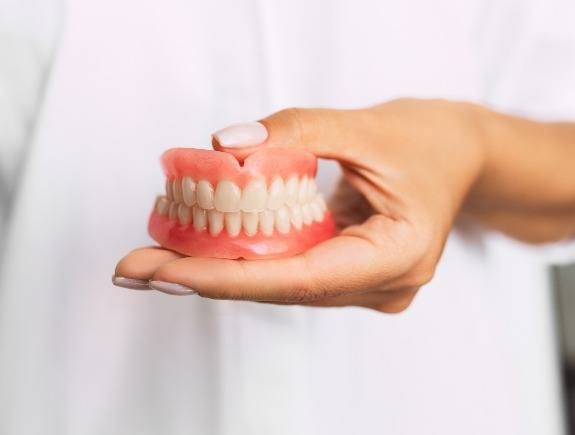 When you're missing multiple teeth, dentures can be used to replace them all simultaneously. Full dentures replace an entire arch; partial dentures can be used to fill in multiple gaps in the upper or lower jaw. A full denture sits directly on your gumline and uses natural suction and adhesive to stay in place. In contrast, a partial denture is attached to your natural teeth with metal clasps. Both types of dentures can be removed for thorough cleanings.
Dental Implants
Dental implants are unique compared to other tooth replacement options. They don't just replace the biting surface of the teeth; they also fulfill the same functions as the tooth roots, allowing them to stimulate the jaw and prevent bone loss. Furthermore, they provide stability and chewing power that's almost on par with your natural teeth, meaning they're able to handle virtually any kind of food. You can schedule a consultation with Dr. Magid to determine whether dental implants are a good choice for you.
Learn More About Dental Implants
Full Mouth Reconstruction
When all of your teeth need to be rebuilt or replaced, we may recommend a process known as full mouth reconstruction. The steps of the reconstruction process depend largely on your specific needs; it might involve any combination of dentures, dental implants, bridges, crowns, and a number of other treatments. No matter what kind of dental damage you're suffering from, we can put together a reconstruction plan that will restore your smile's health and appearance.