Gum Disease Treatment – West Caldwell, NJ
Stop Gum Disease from Spreading
Nearly half of all adults in the United States are affected by gum disease. This condition can grow worse over time and may eventually lead to tooth loss; it can also raise your risk for life-threatening conditions like heart disease. Dr. Magid can help you protect your smile – and the rest of your body – with customized gum disease treatment in West Caldwell. Have you noticed that your gums bleed easily or that they appear redder than usual? Give us a call today to schedule a periodontal appointment.
Why Choose Magid Dental Care for Gum Disease Treatment?
State-of-the-Art Laser Therapy
An Understanding, Ivy League-Trained Dentist
Team That Takes Their Time with You
Scaling & Root Planing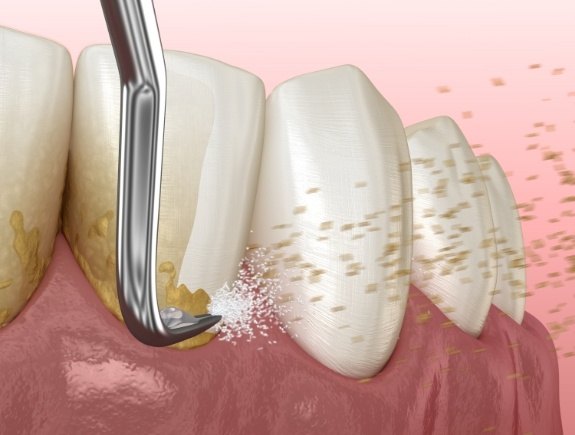 In cases where regular dental cleaning isn't enough to protect your smile, we may recommend a deep cleaning procedure to prevent gum disease from spreading. Deep cleaning is divided into two steps: scaling and root planing. Scaling involves removing plaque and tartar that have accumulated around and below your gum line. Then, root planing is performed to smooth out the roots of your teeth; this gives your gums a chance to heal and reattach themselves.
Laser Periodontal Therapy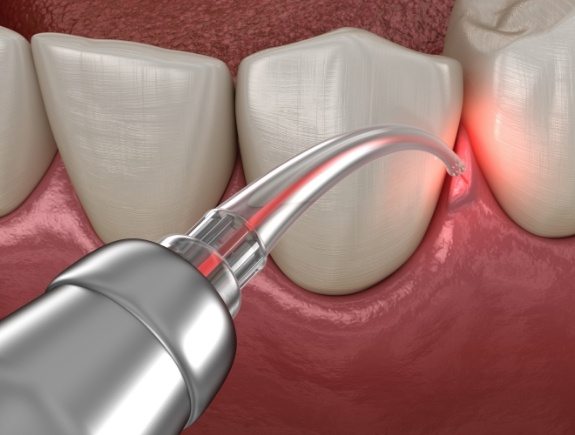 Thanks to advancements in dental technology, we can treat your gum disease with a precise, comfortable soft-tissue laser. The laser can be used to remove infected gum tissue and can kill the harmful bacteria that are causing gum disease. One of the major advantages of using a laser instead of traditional metal dental instruments is that it can immediately cauterize any exposed blood vessels; this means there will be very little bleeding or discomfort by the end of the treatment.