Sedation Dentist – West Caldwell, NJ
Stay Relaxed in the Dental Chair
Dr. Magid makes it his top priority to help his anxious and fearful patients feel more comfortable and at-ease receiving dental treatment. Many patients skip their routine dental checkups and teeth cleanings as well as important procedures because of the immense anxiety they feel at the thought of entering a dental office. With our trusted and caring team of experienced dental professionals by your side, you can rest-assured that we have all of the skills and services available to allow you to comfortably get the treatments you need, including three different types of sedation dentistry in West Caldwell.
Why Choose Magid Dental Care for Sedation Dentistry?
Oral Conscious and Nitrous Oxide Sedation Available
Kind, Understanding Dentist and Team Members
Comfortable Boutique-Style Dental Practice
Nitrous Oxide Sedation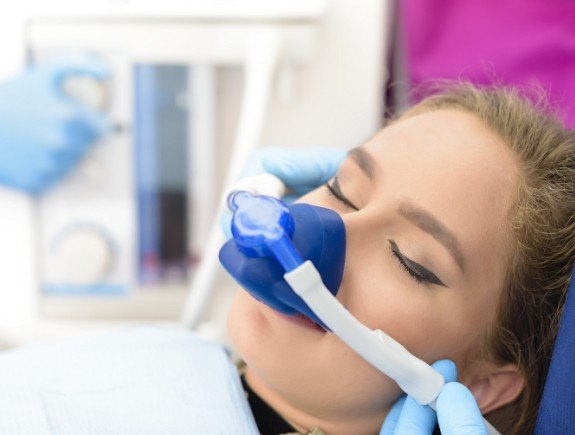 Nitrous oxide sedation, or laughing gas, is one of the safest and mildest forms of sedation dentistry. It is a clear, sweet-smelling gas delivered through a small nose mask in conjunction with oxygen. We control the amount of sedation you receive so you stay relaxed during your procedure.
Laughing gas enters and leaves your body quickly, so you can most likely drive yourself home from your appointment. It is so safe that we can even use it on kids to make their appointments more relaxing and productive. Patients who are pregnant or have certain respiratory illnesses should not use laughing gas. We will take a full medical history prior to any sedation to ensure that it is safe for you.
Oral Conscious Sedation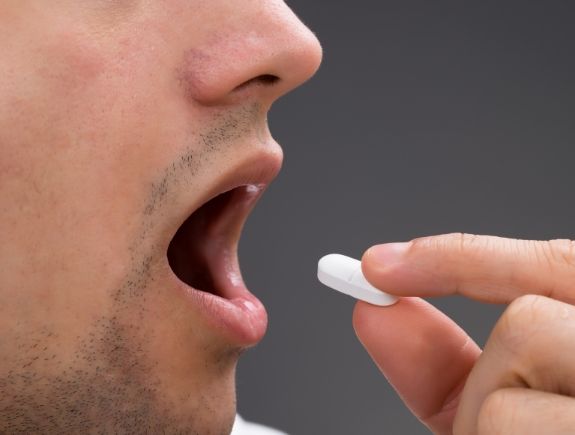 If you have severe dental anxiety, we offer oral sedation to calm your nerves during your dental treatment. We provide you with a dose of prescription sedative medication to take in our office prior to your treatment.
Did you know that high anxiety can make it difficult for patients to get numb? Adrenaline, which is associated with fear and anxiety, can delay or reduce the effects of anesthetics such as lidocaine. By relaxing, you may find that you get numb faster. Patients who suffer from a severe gag reflex find that oral sedation allows them to relax their muscles and their thoughts enough to have the work they need to stay healthy without gagging.
If you have a significant amount of treatment to complete, oral sedation can make it possible for us to complete more work in a shorter period of time. Many patients are so relaxed that they fall asleep! Oral sedation is safe for most patients. Because its effects are longer lasting, you will need someone else to drive you home from your appointment. You may feel slightly groggy, so avoid operating a vehicle or making any big decisions for the rest of the day.
IV Sedation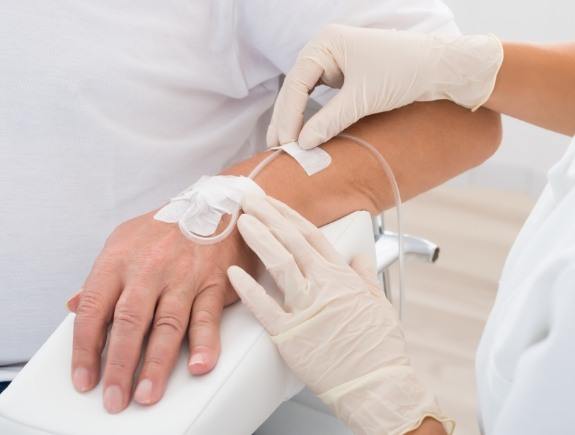 We are proud to have our very own anesthesiologist, Dr. Jonathan Mendia, who can safely put you to sleep in our dental office with IV sedation so you can take care of your oral health in a relaxed and comfortable state without having any recollection of what happened- it's awesome!
We also have the ability to use IV sedation if your child has dental treatment that needs to be done but they just won't cooperate no matter how much you try. And anyone you know who has a disability which requires them to be sedated can be treated in our dental office as well. Our mission is to make our dental office accessible and to provide comfortable dentistry with warmth and compassion.