Dental Implants – West Caldwell, NJ
Replacing Your Teeth from the Roots Up
At Magid Dental Care, we design preventive dental treatment plans to help our patients retain their natural teeth whenever possible, and we never take tooth removal lightly. We know it can cause you stress regarding your health and appearance. Fortunately, for our patients who are missing teeth or require tooth extractions, Dr. Magid offers a custom-tailored, lifelike way to restore your smile, called dental implants. This method of smile restoration uses the latest dental technology to help preserve your jawbone, facial structure, and give you a smile that looks and feels lifelike. Contact us today to learn more about our customized dental implants in West Caldwell!
Book Your Free Implant Consult Now
Why Choose Magid Dental Care for Dental Implants?
In-House Dental Implant Surgery
Lifelike, Long-Lasting Dental Restorations
Experienced, Ivy League-Trained Dentist
What Are Dental Implants?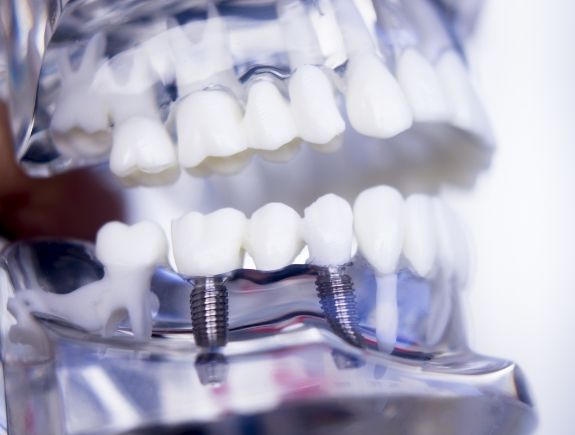 One of the most effective ways to protect your health following tooth loss is a dental implant. Their design is meant to mimic your natural teeth all the way to the root. Unlike dental bridges or partial dentures, dental implants integrate naturally with your body in a process called osseointegration. Because we place the dental implant surgically into your bone and the metal is made of biocompatible titanium, it will actually fuse with your natural bone. This creates greater stability and reduces bone loss.
The 4-Step Dental Implant Process
Fortunately, we're able to handle the entire dental implant process right here in our convenient location. This sets us apart from many general dentists who often need to refer their patients to external specialists. While getting dental implants does involve multiple appointments spread over several months to possibly a year or more, the lasting benefits make the wait worthwhile. While each person's journey may vary slightly, the four steps of the process apply to everyone. You can learn more about what to expect by clicking the button below!
Initial Dental Implant Consultation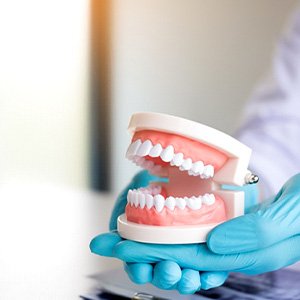 During your dental implant consultation, we'll assess your candidacy for the implant placement surgery. Based on our evaluation, preparatory procedures like bone grafting may be recommended before proceeding to the next phase. This ensures that your journey towards a confident, restored smile is tailored to your specific needs and sets the foundation for successful implantation.
Dental Implant Surgery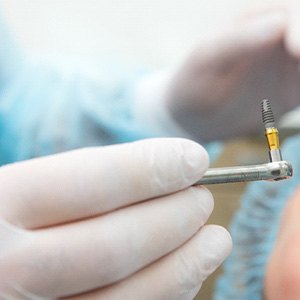 To ensure your comfort, we'll administer local anesthesia before starting your implant surgery. Following this, an incision will be made in your gums, allowing us to strategically place the dental implant post(s) into your jawbone. This approach is essential to ensure the stability and longevity of your implants, setting the stage for a strong foundation for your new, confident smile.
Dental Implant Osseointegration & Abutment Placement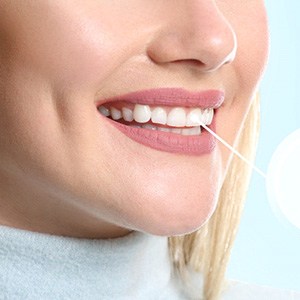 The process of osseointegration, where your dental implant posts seamlessly fuse with your jawbone, typically spans three to six months. Once this vital integration is complete, we can affix an abutment to each post. These abutments play a pivotal role as they will eventually serve as the anchors for your final restoration, ensuring a secure and natural fit that completes your revitalized smile.
Delivery of Dental Implant Restorations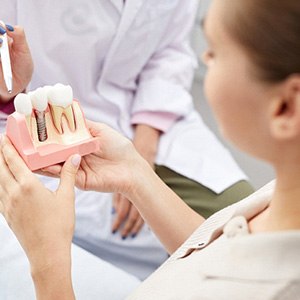 To craft a custom crown, bridge, or denture that seamlessly blends with your natural teeth, we'll begin by taking a precise impression of your mouth. Once the restoration is designed and fabricated, we'll arrange a final appointment to securely attach it to your dental implant post(s). This last step ensures that your new restoration fits comfortably and functions flawlessly, completing your smile transformation with precision and care.
Benefits of Dental Implants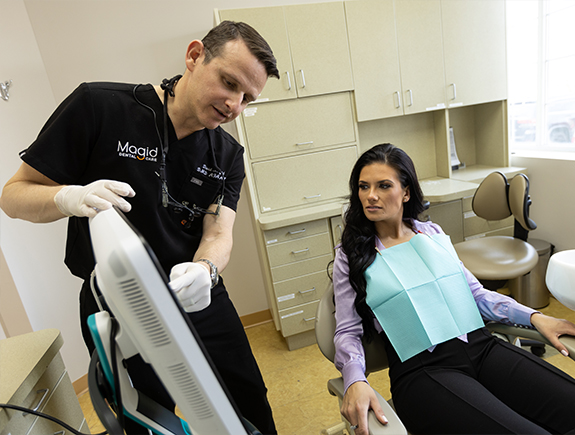 Dental implant restorations are designed to mimic the appearance of your natural teeth. Meanwhile, the dental implants themselves will feel like a natural part of your body once they've joined with your jaw.
Dental implants offer enough chewing power to allow you to eat all of your favorite foods.
Unlike traditional dentures, dental implants will stay firmly in place at all times.
The implant posts will provide your jaw with the stimulation needed to prevent bone loss.
Dental implants can potentially last a lifetime provided that they receive proper maintenance.
Who Dental Implants Can Help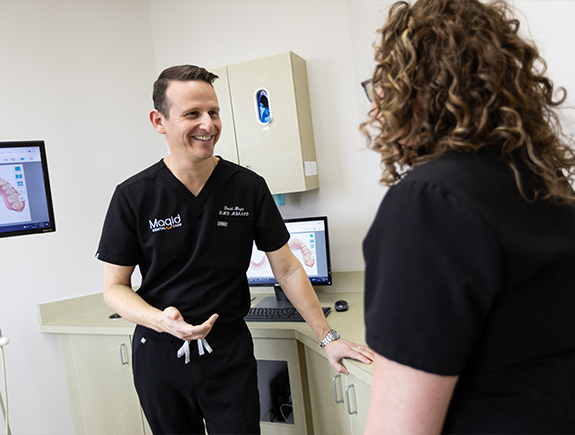 You might be a candidate for dental implants if you meet the following criteria:
You are missing at least one tooth.
You don't have any health issues that would prevent you from having surgery done.
Your mouth is free of gum disease.
There is enough bone in your jaw to support dental implant posts.
We'll help you figure out whether you're a candidate for implant surgery during your initial consultation. Then, we'll explain what kind of implant treatment you'll need based on the number of teeth you're missing.
Missing One Tooth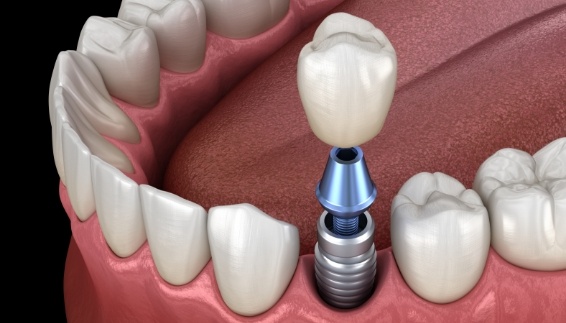 A single dental implant post can be placed in the area of the jaw where the tooth used to be. After it has fused with the bone, we can restore it with a dental crown that matches the shape, size, and color of your natural teeth. Choosing a dental implant crown over a traditional dental bridge means we won't have to remove any of your natural enamel.
Missing Multiple Teeth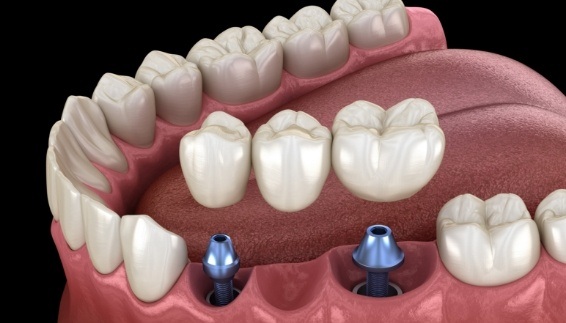 The implant bridge allows for the replacement of multiple missing teeth while providing stability and bone-retention. By adding dental implants to your dental bridge, you can replace multiple missing teeth and avoid a partial denture.
Missing All of Your Teeth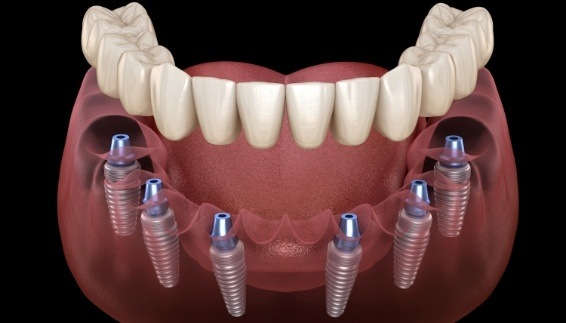 One of the greatest challenges that come from dentures is a good fit. A few dental implants can hold your denture in place and give you greater confidence while eating and speaking.
All-on-4 Dental Implants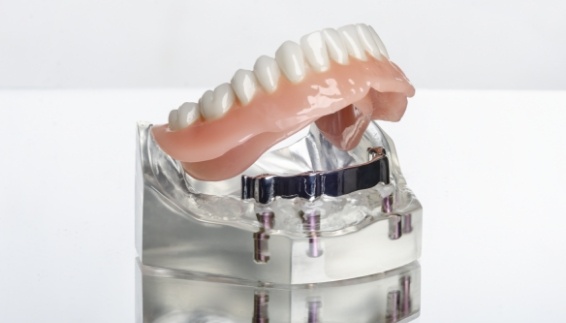 The All-on-4 procedure is a special kind of dental implant treatment that involves replacing an entire row of teeth with just four implant posts. Said posts are placed at specific angles that let them take advantage of the areas of the jaw where bone density is highest; this makes the All-on-4 procedure a viable option even for those who have experienced bone loss.
Cone Beam CT Scanner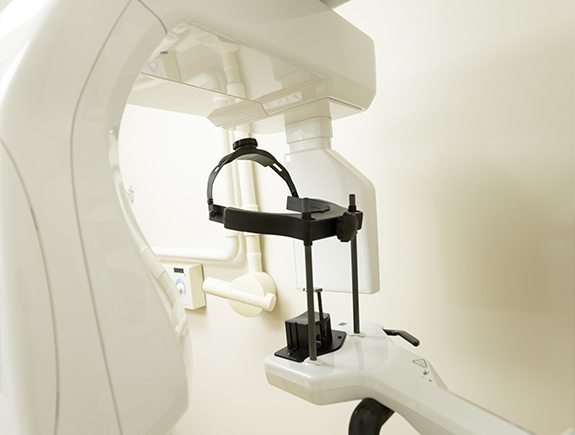 Our state-of-the-art cone beam CT scanner allows our team to capture detailed, high-quality 3D renderings of your entire facial structure, allowing us to view your sinuses, facial nerves, and jawbone density. We typically utilize this instrument to help us plan for dental implant placement. Not only are we able to see details we can't with a traditional X-ray, but it's fast and effective, only taking about 30 seconds to capture.
Digital Dental Impressions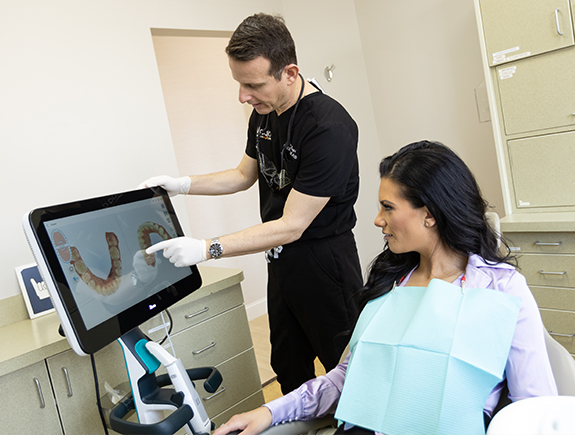 We utilize our advanced iTero digital dental impression system to create a detailed digital blueprint of the mouth. Combined with our CT scanner, these technologies allow us to place dental implants safely and with the greatest accuracy possible.
Understanding the Cost of Dental Implants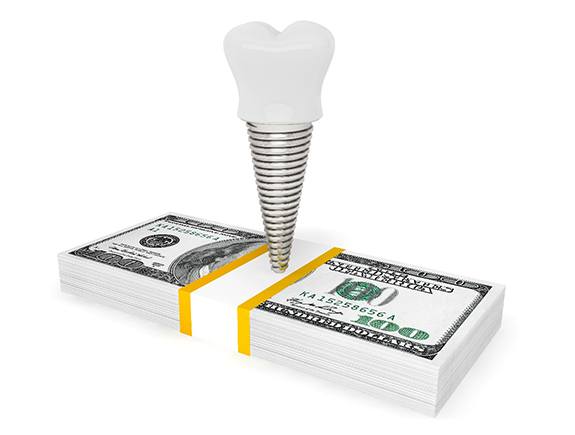 When pricing out any kind of procedure, it's a good idea to think about not only the treatment that you're interested in, but how the particulars of your situation could affect its overall cost. Every patient is different, which means that you can't necessarily count on your dental implant treatment to cost the same as anyone else's.
That said, one thing is for certain. The treatment you get from us will be high-quality, and the investment you make in your smile is sure to pay off. If you want to know more about what the treatment may cost, there are some things worth keeping in mind…
Preliminary Treatments & Dental Implant Surgery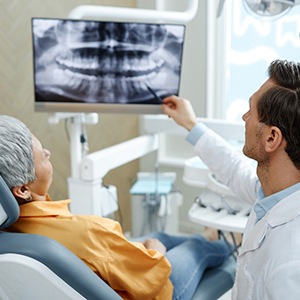 First, of all, there's the cost of the treatments that precede actually getting your dental implants. The fact that this method of tooth replacement requires surgery means that your oral health needs to be in good condition before investing in dental implants. You may need gum disease therapy, a bone graft, or a tooth extraction, and should factor the cost of these treatments into the final price of care.
Then there's the surgery itself. While the construction of the dental implant itself is obviously a factor, you also need to consider where you're getting yours from. If it seems like placing a dental implant will need to be done by an external specialist, they're likely to have their own rates that you'll have to ask them about.
The Parts of Your Dental Implant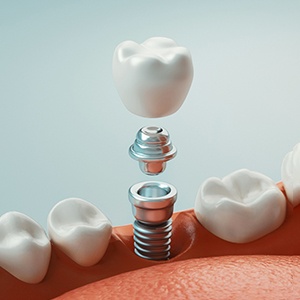 Then, there are the parts of your dental implant itself. There are several variables in a dental implant's construction that can contribute to its price.
For one, there's the type of restoration you're using for the implant. Crowns tend to be cheaper than bridges, which are in turn less expensive than dentures. Where the implant is located in your mouth is also a factor, as implants that are replacing certain teeth may need to be thinner or made of a different material (e.g. zirconia instead of titanium).
While it might seem little surprising, dental implants also have brands like any other product, and some are more expensive than others. We'll walk you through all of your options when we meet you in person and will help you figure out which style of implant is best for you.
How Dental Implants Can Save You Money/ How Dental Implants Pay for Themselves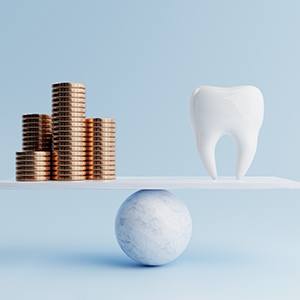 Among the various tooth replacement options currently on the market, it's fair to say that dental implants often incur the highest upfront cost of any of them. It could be argued that their realism and bite strength are what make them worth the cost, but it's also worth keeping in mind that dental implants need to be replaced much less often than dentures and bridges. As a matter of fact, they routinely outlast them by a matter of two-to-one.
Even if you wind up spending twice as much for your dental implants as you would for a bridge, you'll have to replace them half as often. This means that you'll still save money in the long run and reap the benefits of higher-quality tooth replacement.
Does My Dental Insurance Cover Dental Implants?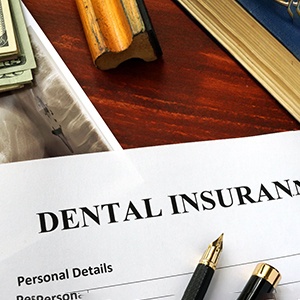 Generally speaking, dental implants aren't covered by insurance. However, there are some exceptions to the rule, which means that it's often worth consulting with your dental plan about whether they're willing to cover a portion of your restoration. We'll be happy to facilitate this for you, and to ensure that you get the most out of your benefits.
Making Dental Implants Affordable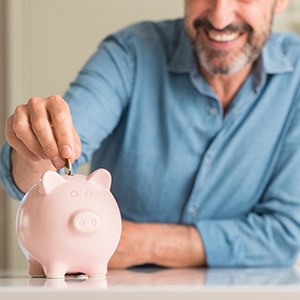 Even if your insurance doesn't come through, there are options available to you that may potentially make care considerably more affordable. For one, if you see us often you may be interested in our in-house savings plan. This affords you discounts on several of the treatments you get from us, in addition to many complimentary preventive services.
We also accept CareCredit, which is like a health and wellness credit card that can be used to pay for dental care. You can potentially split the cost of care into smaller installments, putting previously unattainable care into your reach.
Dental Implant FAQs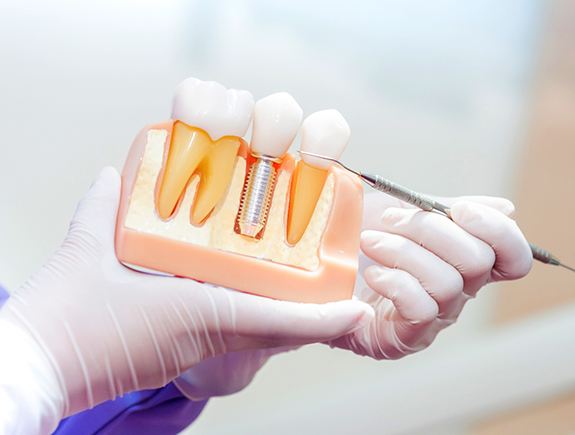 Nowadays, dental implants are one of the most popular methods of tooth replacement. However, people sometimes show up to their consultation with unanswered questions about the treatment.
We'll be happy to take the time to answer whatever questions you may have, but we also know that it's nice to have resources for you to look over on your own time. With that in mind, here are a few of the most common questions that people tend to have about dental implants.
How Long Do Dental Implants Last?
Dental implants are shockingly reliable—around 95% of them are successful at 20 years, and many last over thirty. It's fairly common for a well-made set of dental implants to even last you a lifetime! This is considerably longer than dentures or bridges.
How long your artificial tooth will last depends heavily on how well you take care of them. You should make sure you brush, floss, and rinse your mouth out with mouthwash every day to break up any bacterial deposits.
Will I Have to Take Off Work for Dental Implant Surgery?
Dental implant aftercare isn't all that intense. Most people don't need to take very much, if any, time off of work. Most people who work desk or retail jobs should only have to take one or two days off at most.
However, it is recommended that you steer clear of intense exercise for at least a few days after treatment. If you have a high-intensity job, you might do better to take off for three to four days, or try and get the surgery close to the weekend. We'll advise you on whether you need to take off from work based on what it is that you do.
Will People Be Able to Tell That I Have Dental Implants?
We pride ourselves on thorough, meticulous work. We will take pictures and notes about your smile that will be used to inform the design of your dental implant to ensure that it will perfectly resemble your natural tooth.
Dental implants are also made from incredibly high-quality materials, and are inserted into your jaw just like a natural tooth. All this to say that people will have a very hard time telling that you've had dental work done.
Do Dental Implants Make You Look Younger?
When you lose a tooth, it's common for the part of the jaw that once held it to atrophy, causing it to shrink over time. Ordinarily, the jaw supports the cheeks like poles in a tent, and when it deteriorates you can start to develop premature wrinkles.
Dental implants stimulate the jawbone, stopping the process of atrophy and aging that comes with tooth loss. In that way, it is fair to say that dental implants can make you look younger!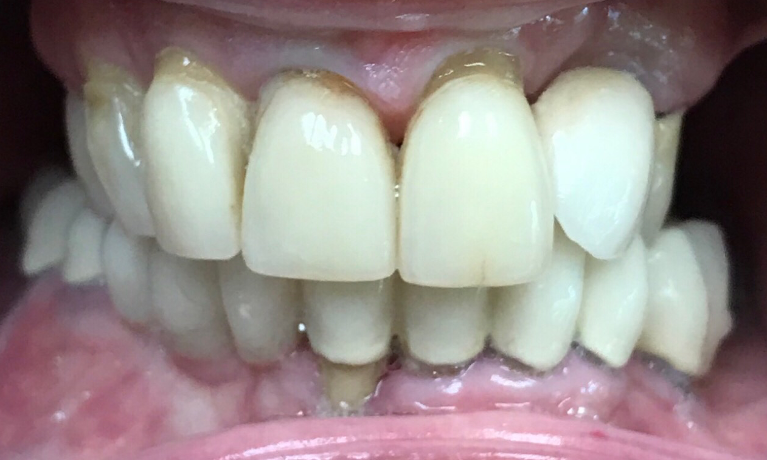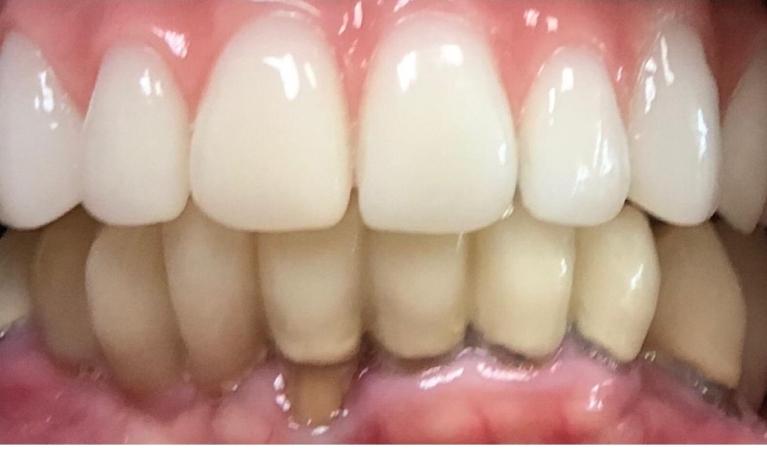 *Actual patient of Magid Dental Care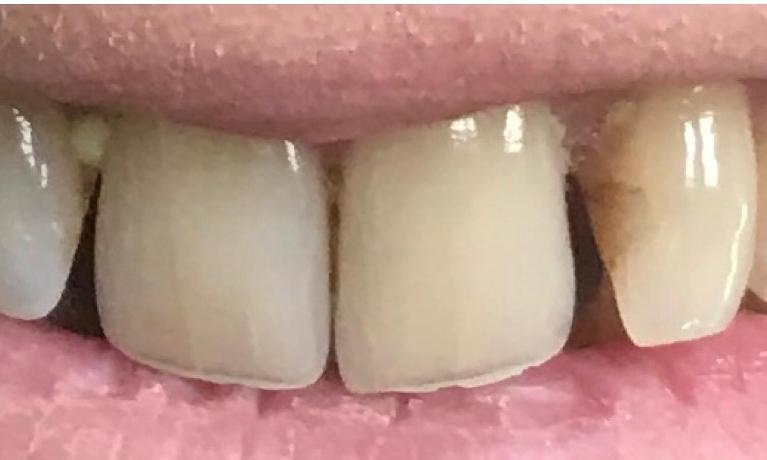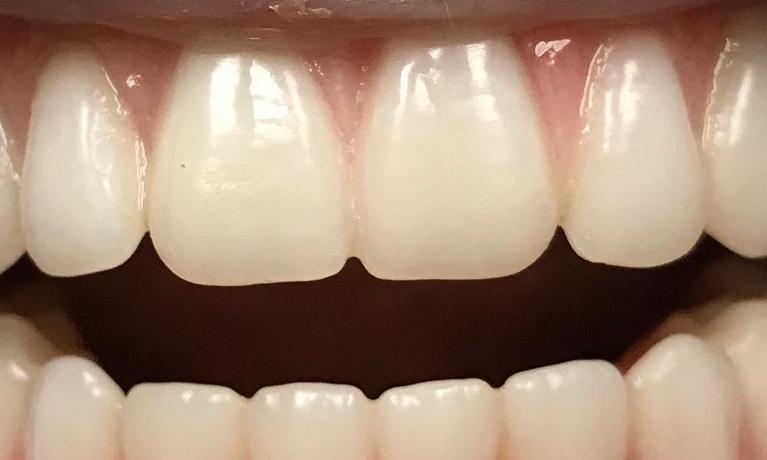 *Actual patient of Magid Dental Care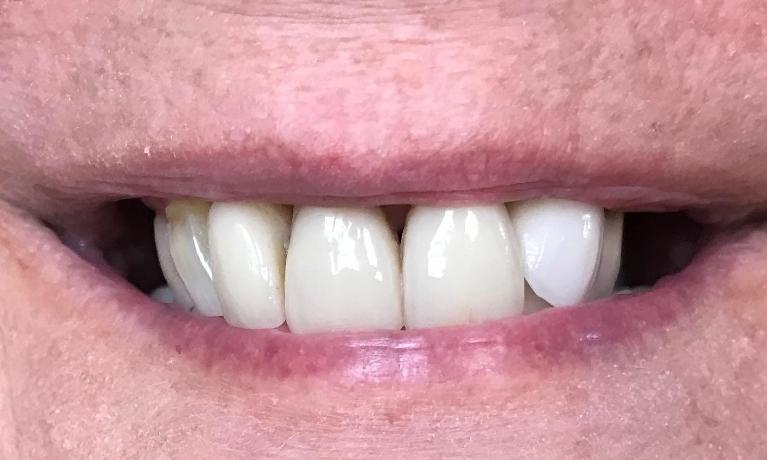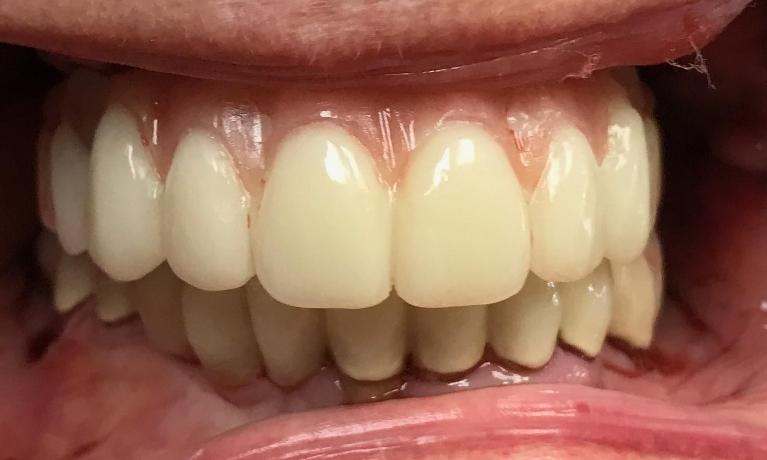 *Actual patient of Magid Dental Care
See More Smile Transformations