Veneers – West Caldwell, NJ
Helping You Achieve a Dazzling Smile
Being happy with the appearance of your smile is important, especially because your smile is a part of your first impression on the world. When you do not feel confident in your appearance, it can make interactions difficult and keep you from truly being yourself.
At Magid Dental Care, we offer solutions for confident smiles. Whether you would like big or small changes, we offer many cosmetic and restorative dental treatments to meet your needs. From subtle adjustments with dental bonding and whitening to dramatic changes using custom dental veneers in West Caldwell, we change lives with great dentistry!
Why Choose Magid Dental Care for Veneers?
Fully Customized Dental Restorations
Kind, Ivy League-Trained Dentist
Dental Team That Takes Their Time with You
What Are Dental Veneers?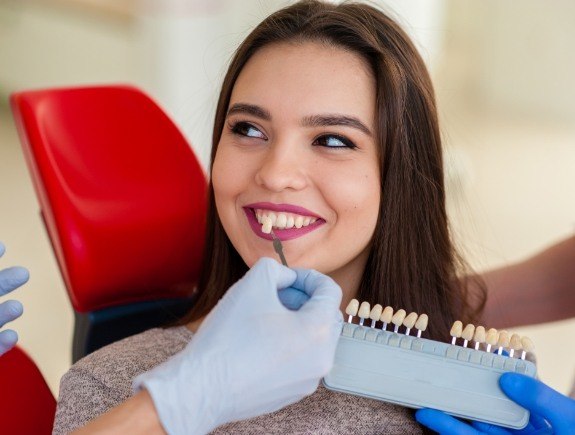 Dental veneers are thin, durable porcelain coverings that fit over the front, visible tooth structure. As one of the most versatile cosmetic dental treatments, veneers can correct many aesthetic issues, such as:
Worn or shortened teeth
Deep stains
Chipped teeth
Misshapen teeth
Misalignment
Off-center midline
Lack of uniformity
Instead of combining several types of cosmetic dental treatment, veneers can often address many problems at once. Like magic, they create the illusion of a perfect smile while utilizing your natural teeth as their foundation.
The Process of Getting Veneers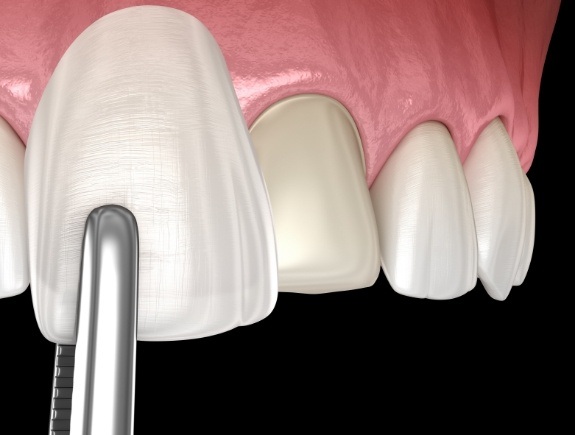 When designing your new smile, Dr. David Magid will plan out your treatment before getting started. This ensures that your veneers will work with your bite and that your teeth match your facial features. Some of the things we take into consideration when choosing the size, color, length, and shape of your veneers. We'll also consider the following details:
Your gender – Did you know that men and women have differently shaped teeth? Men's teeth tend to be larger.
Your facial structure – We want your smile to look like you were born with it – only better!
Age – Natural teeth darken as we age. We will help you choose a shade that is dazzling, age-appropriate, and natural looking.
Length – Your bite will determine the length and shape of your teeth. We will also take your appearance into account so you don't end up with teeth that look too long or too short.
How Many Veneers Will You Need?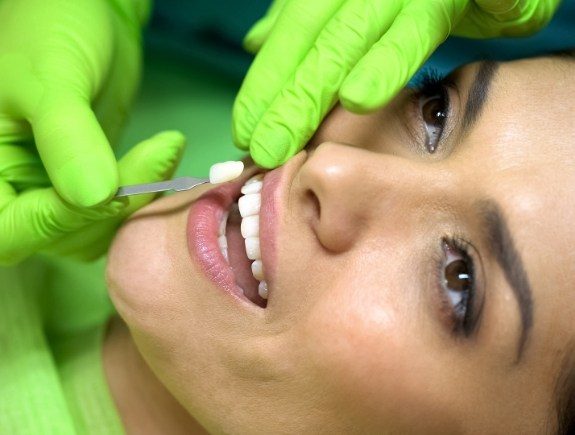 Most people get four to eight veneers, which we can often place in a single appointment. We will place them over your prepared teeth and permanently adhere them to your natural tooth structure. Dr. Magid will make any final adjustments to ensure a good fit and that they look completely natural.
Maintaining Your Veneers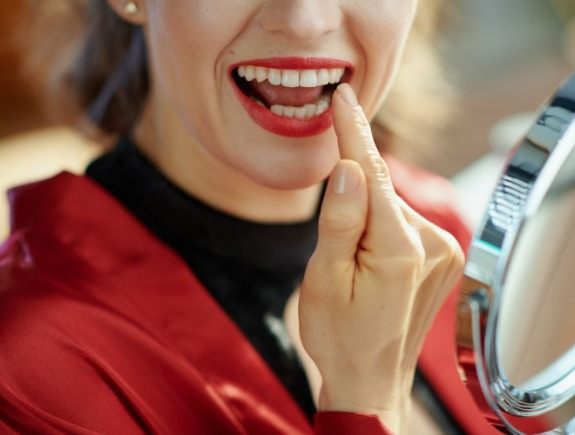 Depending on your bite and whether you clench or grind your teeth, we may recommend a nightguard to protect your veneers. It makes good sense to take care of your investment. Our nightguards are custom-made and comfortable. They can extend the life of your new-and-improved results (and natural teeth) when worn each day.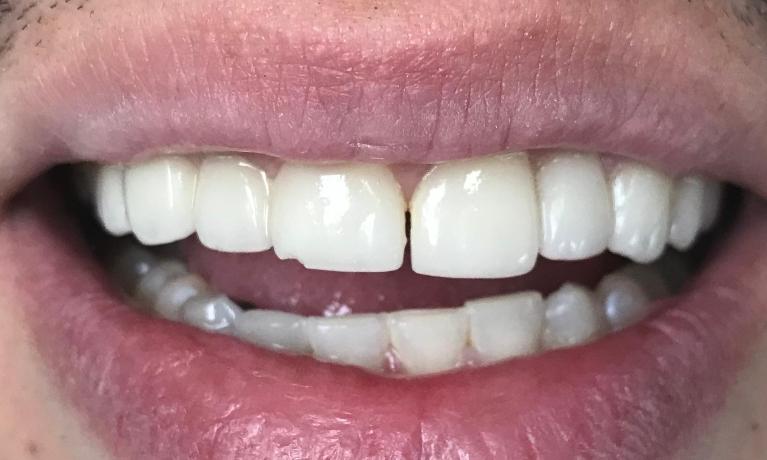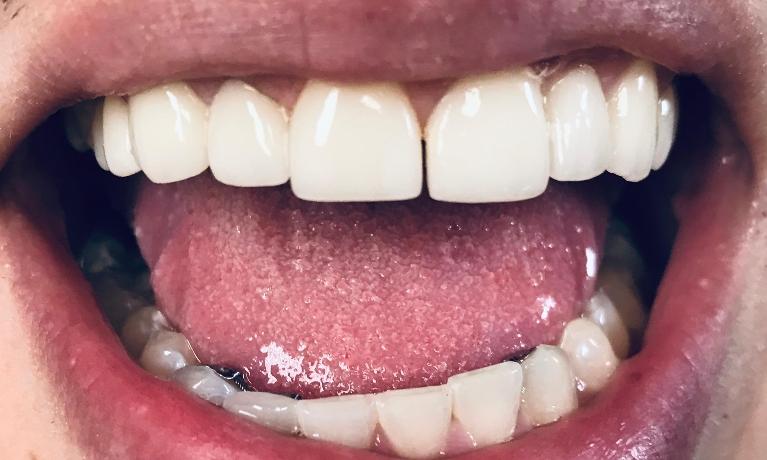 *Actual patient of Magid Dental Care


*Actual patient of Magid Dental Care
See More Smile Transformations