Cosmetic Dentist – West Caldwell, NJ
Create the Dazzling Smile You've Always Wanted
Dr. David Magid is more than just a cosmetic dentist—he focuses on the oral and systemic health of his patients as well. With over 20 years of dental experience, Dr. Magid is an expert in his field who spends time getting to know his patients and providing them with the best care possible in a comfortable setting, ensuring long-lasting results. If you'd like to learn about our available options for cosmetic dentistry in West Caldwell here at Magid Dental Care, simply keep reading below, or give us a call.
Why Choose Magid Dental Care for Cosmetic Dentistry?
In-House and At-Home Teeth Whitening Options
Fully Personalized Smile Makeovers
Experienced, Ivy League-Trained Dentist
Veneers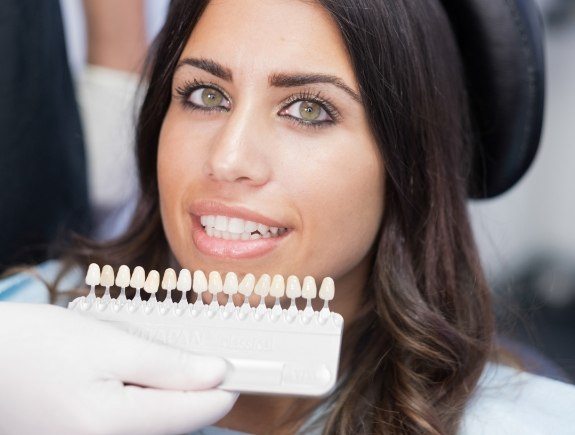 We often recommend dental veneers for patients who have more than one kind of cosmetic dental flaw that they want to address. A veneer is a thin, durable shell that covers the front side of your tooth; it can be used to hide severe discoloration, slight misalignment, small chips, and other imperfections that can leave you feeling less than completely confident about your smile. It typically only takes two appointments to place veneers, and you can expect the results to last for around 10 to 15 years with the right maintenance.
Metal-Free Dental Restorations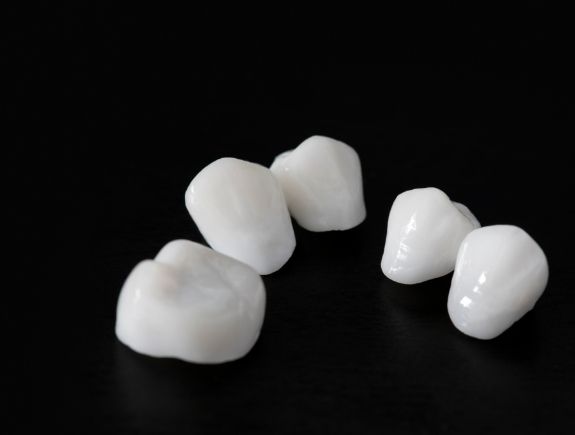 Dental crowns made out of dark-colored metals tend to stand out in the wrong ways. Fortunately, we can offer dental restorations made out of more natural-looking materials that can still be reliably expected to last for over a decade with proper care. A metal-free dental crown can be color-matched to the rest of your smile, making it virtually indistinguishable from your natural teeth. The average person won't be able to tell just by looking that one of your teeth was ever damaged.
Direct Bonding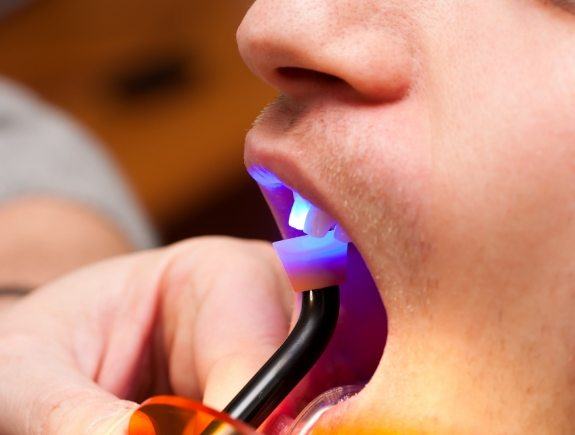 Direct bonding can be a great option for those who only have a few small improvements that they want to make. A small amount of composite resin that has been custom-shaded to match the color of your tooth enamel will be applied to the problem areas, covering up discoloration, minor dental damage, and other flaws. The process is so simple that it can typically be completed in just one appointment, meaning it won't be long before you're able to enjoy your new, flawless grin.
Teeth Whitening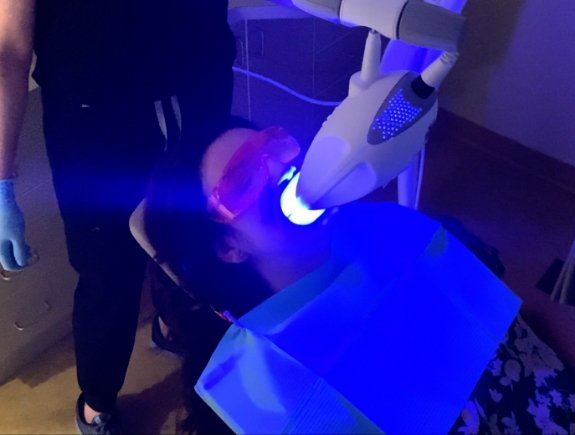 At Magid Dental Care, we can offer two types of teeth whitening: in-office and at-home. An in-office teeth whitening procedure can yield dazzling results in just an hour, making it an excellent option if you want your teeth to look their best for an upcoming event. But if you're not in a hurry and would like to brighten your grin in the comfort of your own home, we can give you a teeth whitening kit with custom-fitted mouth trays and professional whitening gel.
Learn More About Teeth Whitening
Smile Makeovers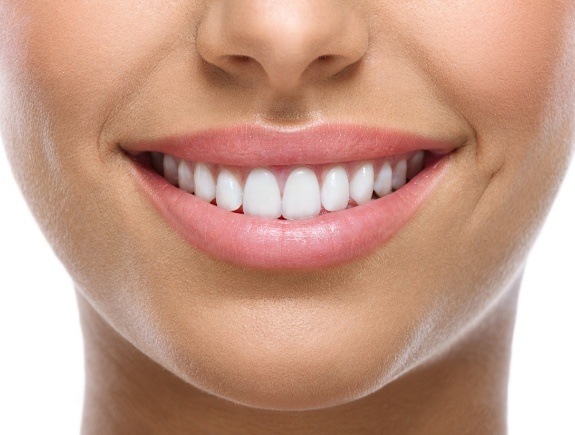 Sometimes more than one cosmetic dental procedure is needed to create the smile of your dreams. For patients who want to make multiple improvements to their grins, we are proud to offer custom smile makeovers. Once you let us know what your goals are, we can put together a plan that combines multiple cosmetic dental treatments in order to achieve the results you want. By the end of the smile makeover process, you'll be able to show your teeth off to the world with full confidence.
Learn More About Smile Makeovers
Cosmetic Dentistry FAQs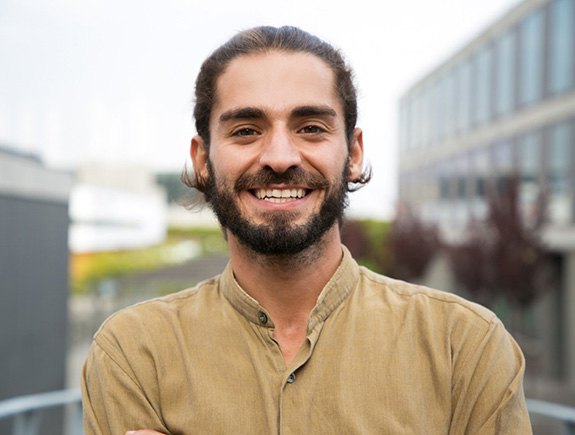 Cosmetic dentistry is one of the most expansive areas of the field, but if you've never actively sought it out, it's easy to know absolutely nothing about what it has to offer. As a result, you may have even more questions than usual about any upcoming cosmetic treatment that you're interested in.
We'll be happy to talk with you extensively about any procedure you'd like at a consultation, but until you can come to our office in person, here are answers to some questions you might have about them.
Is Cosmetic Dentistry Covered by Insurance?
Typically, cosmetic dentistry is concerned with improving the aesthetics of your smile, as opposed to its health. As a consequence, it's unlikely for your dental plan to cover your cosmetic treatments.
However, there are some exceptions. For one, dental crowns are used often for cosmetic purposes, and if they're incidentally also dealing with an oral health problem, you may be able to get your dental plan to pay for some of your care. Depending on your plan, the same may be true for Invisalign. In these cases, you may get as much as 50-80% of your care covered.
Does Cosmetic Dentistry Hurt?
Even the people most gung-ho about the prospect of transforming their smile tend to be a little bit concerned about the idea of pain. Thankfully, in the case of cosmetic dentistry, there's very little to be worried about.
The most common cosmetic treatments, like teeth whitening and direct bonding, don't penetrate any deeper than the surface of the tooth to get their results. Even in the case of more invasive treatments, like veneers, we'll numb your mouth completely before doing anything. That means that you'll be completely comfortable for the duration of the treatment.
The most you're likely to feel is a little bit of sensitivity after the treatment. This should fade fairly quickly, and be mild to begin with.
Is Cosmetic Dentistry Expensive?
Cosmetic dentistry has a reputation for being expensive, but this perception largely comes from the fact that insurance doesn't typically pay for this type of care. As a consequence, people are regularly a little bit more nervous about how they're going to afford their treatment.
It's worth pointing out that there are a variety of treatments at different price points, some much more affordable than others. Direct bonding and teeth whitening, for example, are on the affordable side. Even these treatments on their own can make a massive difference in how your smile looks, so you should be able to improve your appearance on a budget.
How Can Cosmetic Dentistry Improve My Oral Heath?
Cosmetic dentistry is primarily concerned with making your smile look good—any oral health benefits tend to be incidental. However, in the case of some treatments, there are noticeable boons to your health that may not be immediately obvious.
For example, Invisalign is arguably a cosmetic treatment. However, straighter teeth are also easy to clean, which means that you're likely to see fewer oral health problems as a consequence. This also evens out your bite, which puts significantly less pressure on your jaw. This makes it less likely that you'll develop chronic jaw pain or TMJ disorders.
Finally, there's evidence smiling more has all kinds of benefits to your health in general, from boosting mood to decreasing blood pressure. By making it easier to smile with confidence, cosmetic dentistry can give you a serious boost to your health!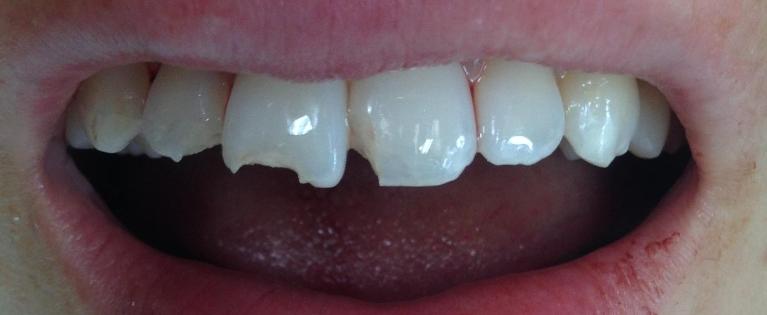 *Actual patient of Magid Dental Care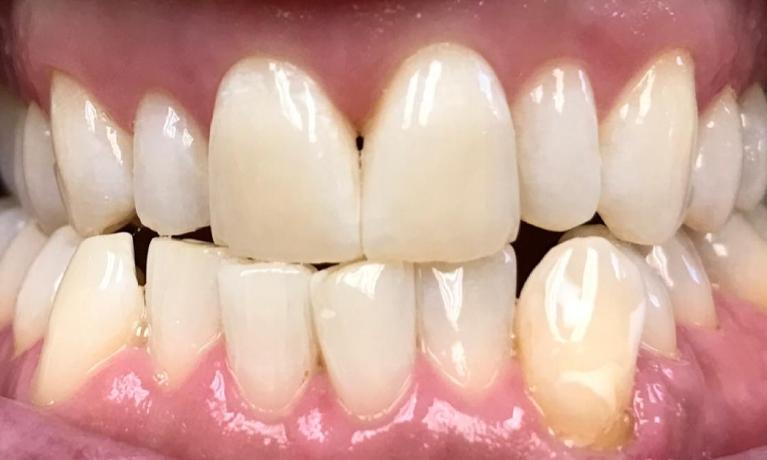 *Actual patient of Magid Dental Care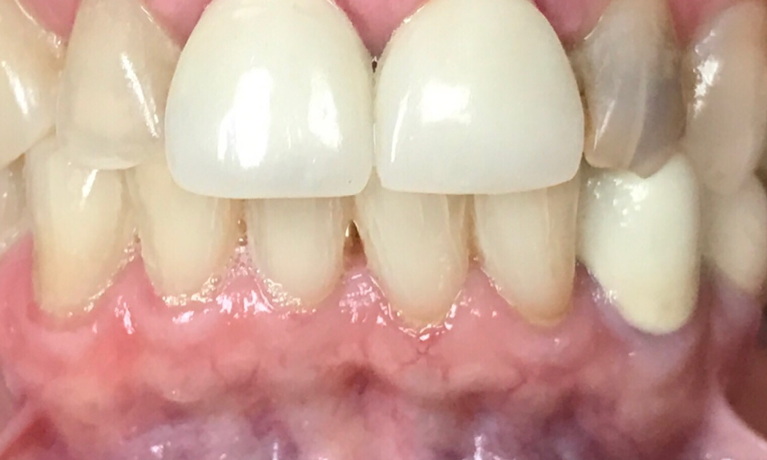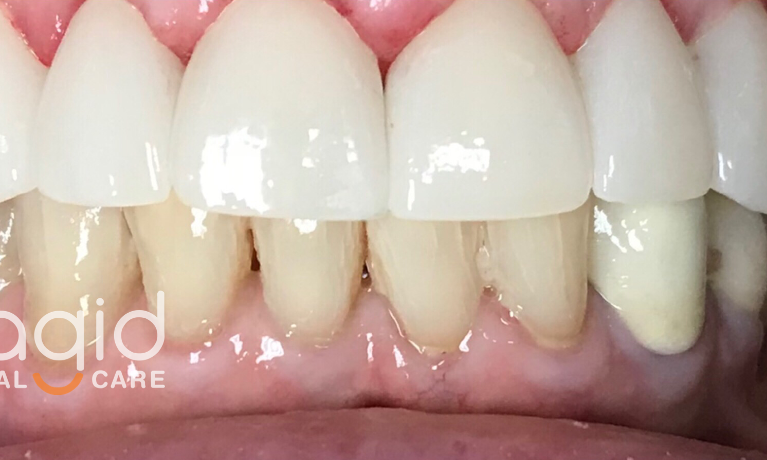 *Actual patient of Magid Dental Care
Smile Makeover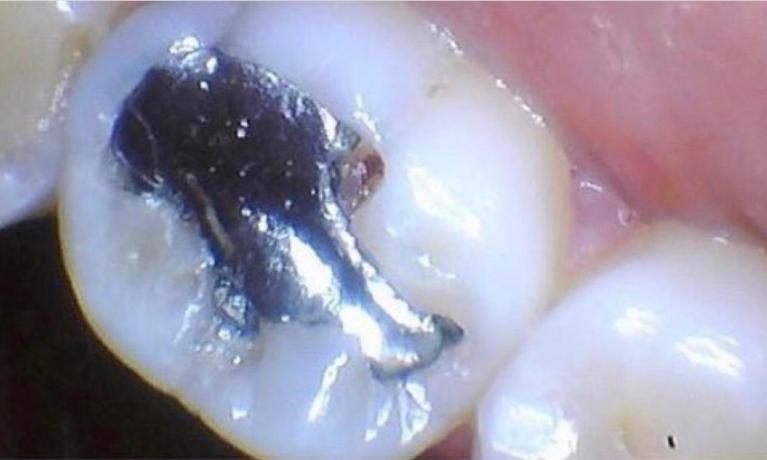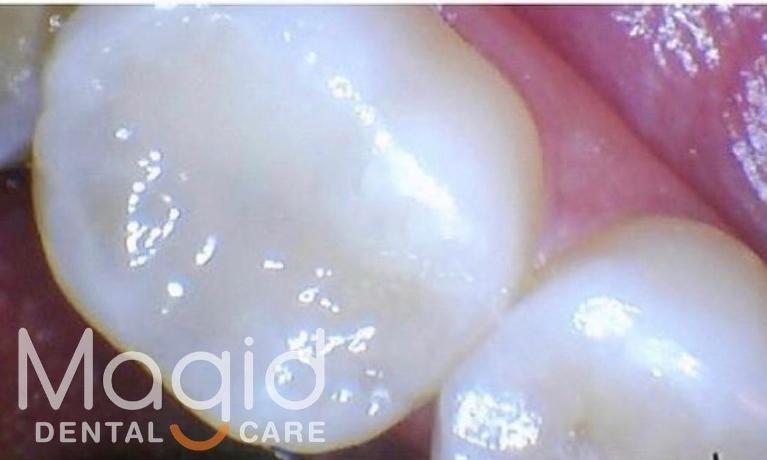 *Actual patient of Magid Dental Care
See More Smile Transformations