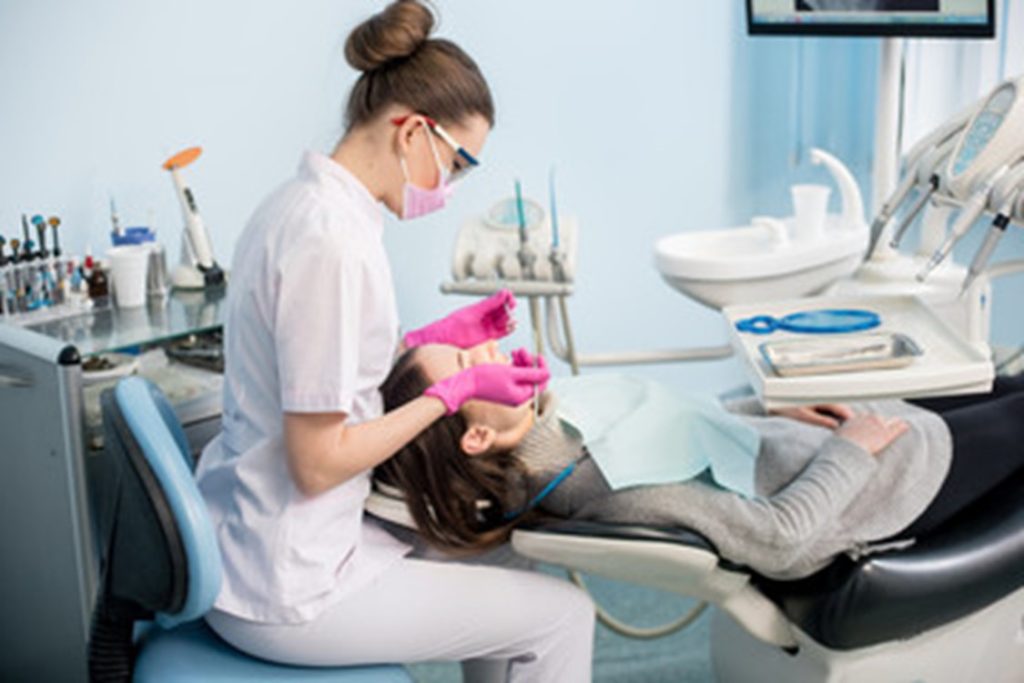 During the second week of April, we take a moment to acknowledge and express gratitude for the essential role that dental hygienists play through National Dental Hygienist Week. These highly skilled professionals work tirelessly to ensure that their patients' smiles are healthy, clean, and radiant. Continue reading to learn about five major reasons why you should be thankful for your dental hygienist.
#1: They're Your First Line of Defense
During your dental checkup and cleaning, your dental hygienist takes the lead in ensuring your teeth receive a thorough polish and fluoride treatment. Their expertise extends beyond just cleaning, as they are trained to diligently examine your oral cavity, paying close attention to hard-to-reach areas that may hide underlying problems such as cavities or infections. With their keen eye and specialized knowledge, dental hygienists play a crucial role in the early detection and prevention of oral health issues.
#2: They're Passionate About Caring for Your Smile
The passion for enhancing people's smiles is a driving force for many dental hygienists as they embark on their careers in dentistry. The opportunity to make a positive impact on someone's life by promoting a healthy and beautiful set of teeth is incredibly rewarding for them.
Beyond aesthetics, dental hygienists are dedicated to assisting individuals in maintaining optimal oral health, ultimately contributing to an improved quality of life. Their genuine enthusiasm for their profession fuels their commitment to making a difference every single day.
#3: They're a Friendly & Familiar Face
Your dental hygienist plays a crucial role in making your dental visits and treatments a comfortable and reassuring experience. Their familiar presence can provide a sense of comfort and confidence during routine check-ups or more extensive procedures.
Building a strong rapport with your hygienist can make a significant difference in your overall satisfaction with dental care. When you establish a trusting relationship, you may find yourself continuing to receive care from the same hygienist for many years, serving not just you but your entire family with consistent and personalized dental support.
#4: They Give Back to Their Community
It's impressive to learn that nearly 70% of dental hygienists actively participate in community service events each year. Their dedication to oral health extends beyond the dental office as they strive to make a positive impact on their community.
Their commitment to caring for smiles goes hand in hand with their desire to contribute to the well-being of others. If you ever choose to volunteer in these events, it's quite possible that you'll find your hygienist right alongside you, working together to make a difference.
#5: They're Committed to Continuing Education
Even after completing their education, dental hygienists are committed to continuous learning and development. They are required to complete over 20 hours of continuing education each year to enhance their skills and stay abreast of the latest technologies and techniques in the field.
This dedication to ongoing education ensures that your dental hygienist is always equipped with the most up-to-date knowledge. That means that they can provide you with the high-quality care you deserve.
Take a moment to express your gratitude to your dental hygienist, who goes above and beyond to maintain your beautiful smile. Showing appreciation for their hard work and dedication will mean a lot to them and reinforce the value of their efforts in keeping your oral health in tip-top shape!