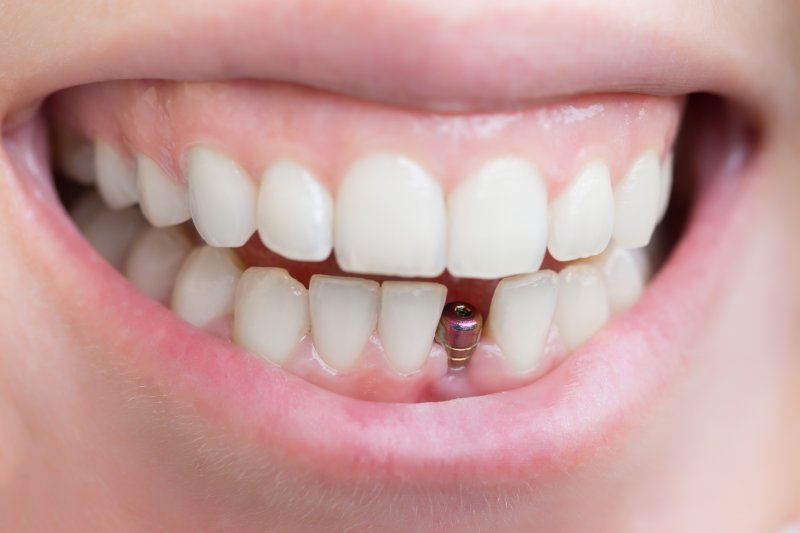 Most of the time when patients receive dental implant surgery, they're pleasantly surprised by the relative ease and comfort of the procedure. Dental implant aftercare is typically fast and manageable, especially compared to some other kinds of dental surgery, like tooth extractions
This may lead you to wonder whether the typical rule that you shouldn't fly after surgery still applies. The answer to that question is a little complicated—here's what you should know.
Flying After Simple Dental Implant Surgery
Some dental implant surgery is fairly simple, requiring no preliminary procedures and causing very little trauma to the mouth. If you got a single dental implant and basically nothing else, you may very well be able to fly as quickly as the next day without any concerns about disrupting healing.
That said, pressure changes can always be a little tough on your mouth, even under the best of circumstances. You should probably ask your dentist or oral surgeon how they feel about you flying so soon after surgery.
After Complex Dental Implant Surgery
Some patients need several preliminary treatments (like bone grafts or tooth extractions) before getting their implants placed. You might have also needed several different dental implants, as opposed to just one.
In these cases, it's typically a good idea to wait anywhere from 10-14 days before flying. While this isn't a hard and fast rule, and it's still sometimes possible to travel without experiencing serious health issues, there's definitely an element of risk that comes with flying too soon after surgery.
After a Sinus Lift
Sinus lifts, however, should heavily discourage you from flying. The sinuses are always the part of the body affected most dramatically by changes in air pressure, so if they're in the process of healing after a reconstruction, getting on a plane is a very bad idea.
Most dentists would strongly recommend waiting for at least 10-14 days after surgery before flying. You may need to wait more or less time depending on the extent of the reconstruction, so you should remain in contact with your dentist and consider their advice for how long you ought to wait.
About the Author
Dr. David Magid considers himself to be a thoroughly well-rounded dentist. Not only does he have an Ivy League education, but he also has spent the last 20+ years as a dedicated clinician, meaning that he can offer his patients a level of oral health care that's second to none. Dr. Magid received his doctorate from the University of Pennsylvania School of Dental Medicine and completed his Advanced Education in General Dentistry at Columbia University.
If you have any questions about dental implant aftercare, he can be reached at his website or by phone at (973) 227-9211.